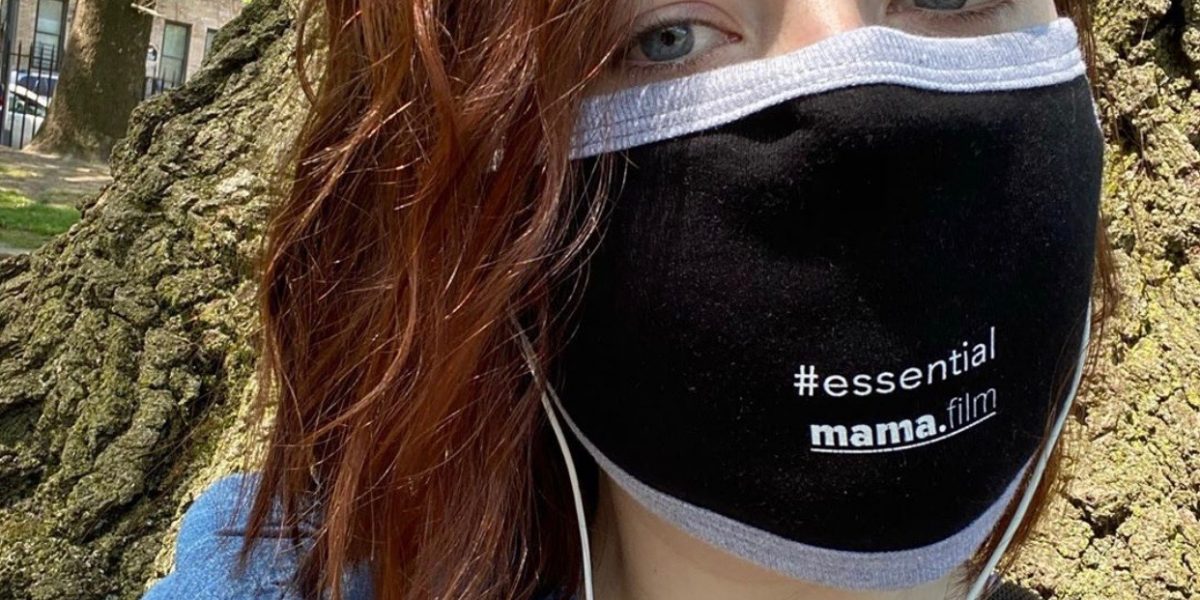 Though we're still not sure when we can get back into the microcinema safely, now you can show your support for mama.film – and other citizens of the world – anywhere you go!
In the event and cinema world, (like everywhere else) everything is still up in the air, and we're part of daily discussions about safety, responsibility, and the desire to continue to bring amazing stories to our audiences, while we wait until we can gather physically once again.
In the meantime, grab your limited edition mama.film mask – it's black – so it goes with anything! Order online and we'll deliver for free in the Wichita area or ship outside of the city.
We can't wait to see you all on the other side of this.
One size fits most adults. (Non-Medical, 2-ply (double layer), 100% cotton jersey, 100% cotton thread, washable/reusable. Wash in Cold Water first and HANG or FLAT dry before use. Individually printed by our merch partner, the woman-owned LKCreactive.