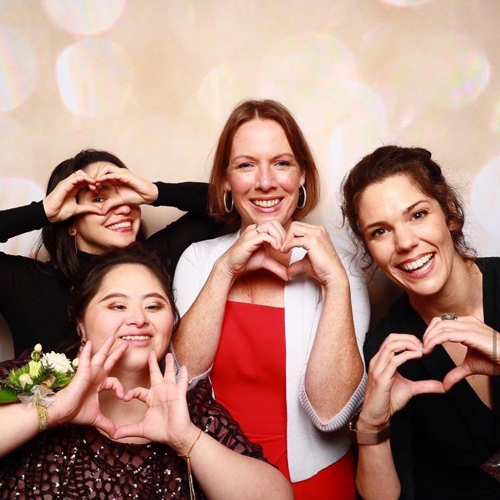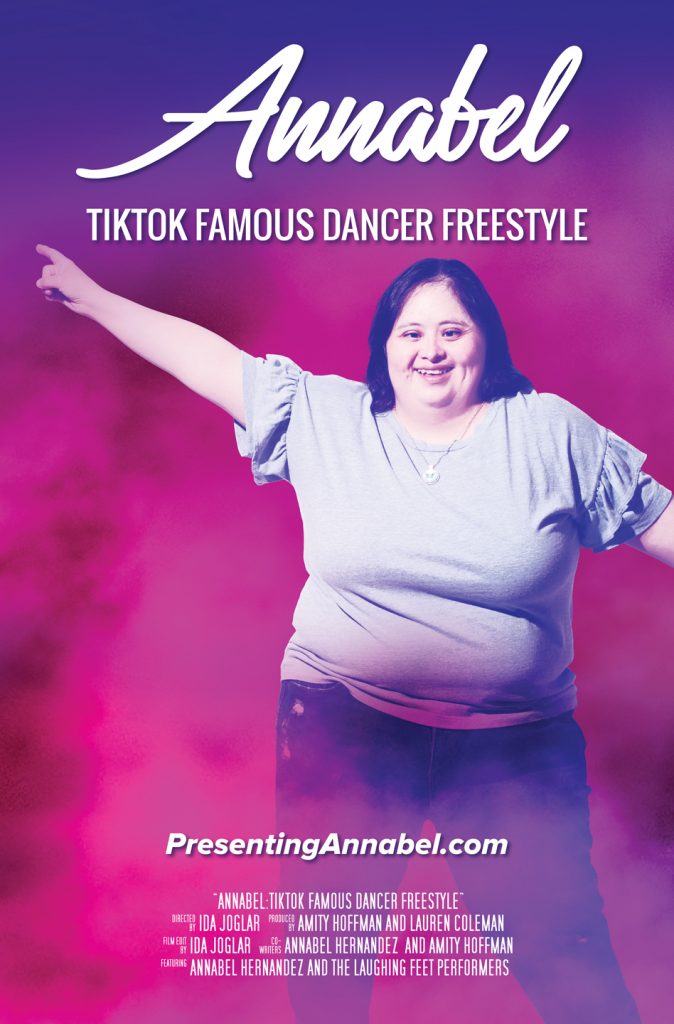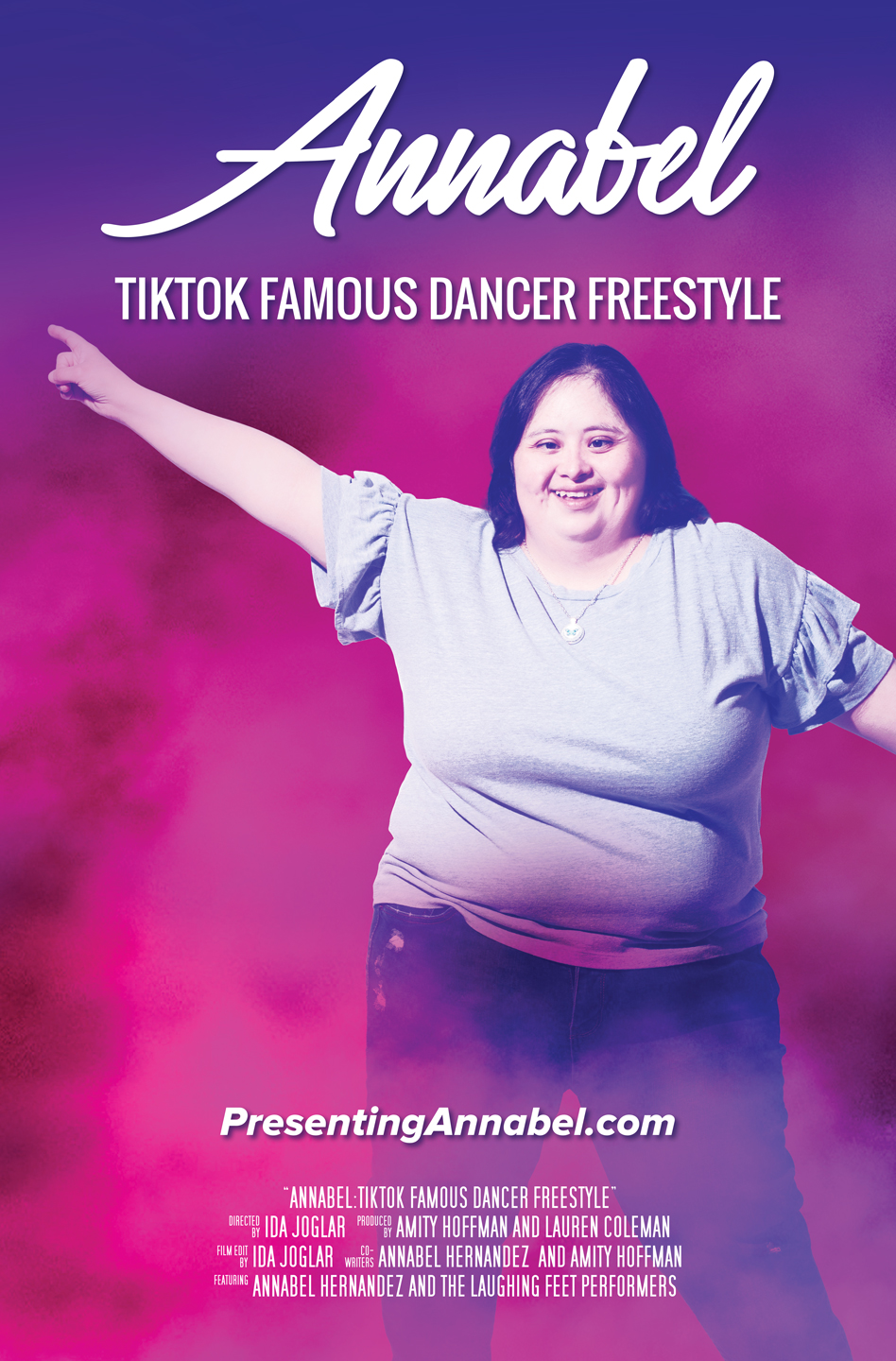 mamafilm is a proud fiscal sponsor of the short film ANNABEL: TIKTOK FAMOUS DANCER FREESTYLE which was recently awarded a grant from Humanities Kansas. Annabel Hernandez (29) is no stranger to a stage. She's a natural born performer. "I don't get nervous", she says. "More like… Confidence." It radiates on her face.
Annabel lives in Wichita with her parents and younger brother. She works part-time at her grandparents' Mexican restaurant. "Mexico is in my blood", she'll have you know. Her interests include music, dance, sign language and sharing these with her followers on TikTok. TikTok also serves as a platform for her to gather support for organizations that serve people with Down syndrome, like her.
This short film is at once an intimate portrait and a creative collaboration with its subject, stretching the boundaries of the documentary genre to better tell a personal story from a historically ignored perspective. Annabel is pictured above along with filmmakers Ida Jogla, Amity Hoffman and Lauren Coleman.