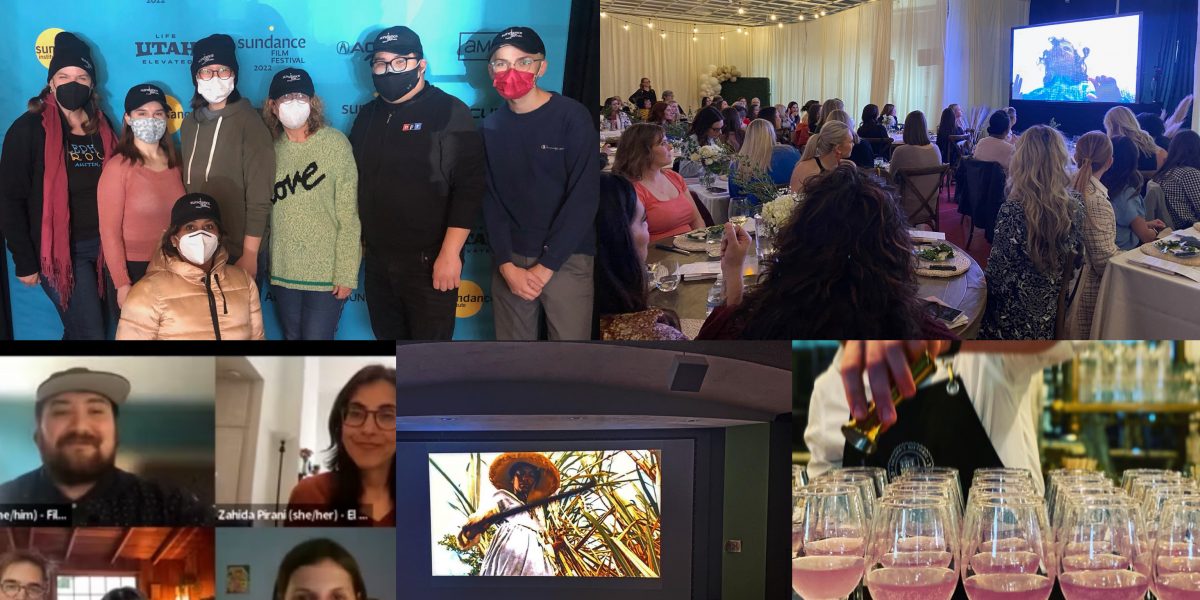 Is it just us, or does it seem like every time you get to the end of the year and scroll back through your photos, it's amazing what you've done in 360-some days? (Or quite possibly we just take too many photos…)
Last year, we decided to take mamafilm "on the road," to join with other organizations and present unique cinematic offerings, meeting audiences where they are.  It's been quite a year! (You'll see some of our many partners highlighted below.)
We continue to believe that the spirit of collaboration is the best way to forward our mission.
Thank you for believing in the power of on-screen storytelling as a way to affect hearts and minds.
All of your support goes directly to our artists, curators and partners.
As we head into our FIFTH year of curation and creation, stay tuned for unique experiences to come!
We wish you and yours a wonderful winter break and new year, and look forward to seeing you at a mamafilm event in 2023.
xoxox
Lela & the mamafilm team